Riversmeet has recently embarked on a new venture as a small press publishing books we feel should be out in the world and which fit with our aims and ethos.
Stormlight
Stories - short and long- setting ordinary people against big themes; love, war, loss, contemporary politics and the search for fulfilment. Like the author's first collection Fugues on a Funny Bone they are funny, witty and acerbic as well as serious. Stormlight includes her Royal Court short play 'You Don't Know What You Don't Know' examining the Blair legacy. Stories range from a Rambler's Christmas day walk, a childless senior sneaking into a mothers' and babies' only film, a bitter family argument over the EU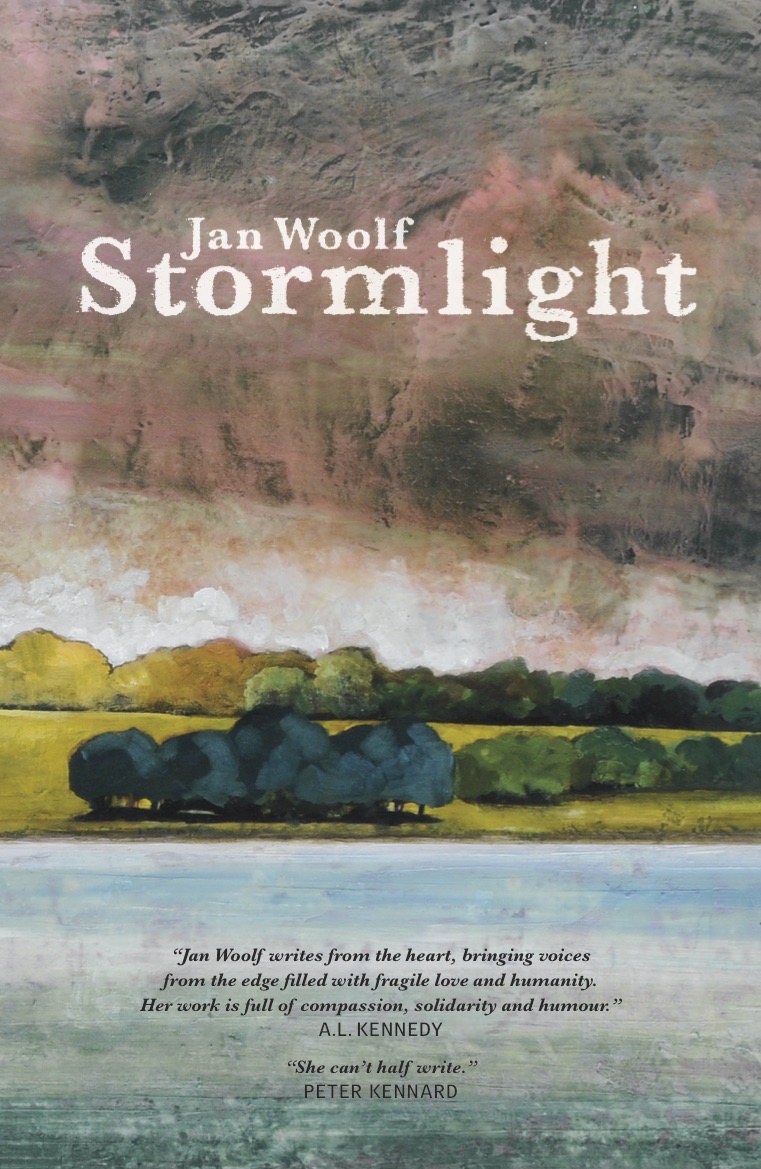 referendum, management consultant wonkery and the down but not quite out of homeless street life. All are rooted in experience and activism. Jan Woolf is also a playwright and has been honoured to be included in the Royal Society of Literature's Only Connect lockdown series in July 2020. Read more about this here.
Spry, alert and heartful, Jan Woolf's writing pulses with the quick of life.
Lindsay Clarke
This latest collection from Jan Woolf is like a Swiss army penknife. Each blade is of a different length and intention but all gleam with an incisiveness that will impress even the most casual reader.
Paul Simon, Morning Star
Book design - Roelof Bakker
Cover painting by Harry Adams, 2016 Storm Sky I Image courtesy of L-13 Light Industrial Workshop
Books available from janwoolf.com